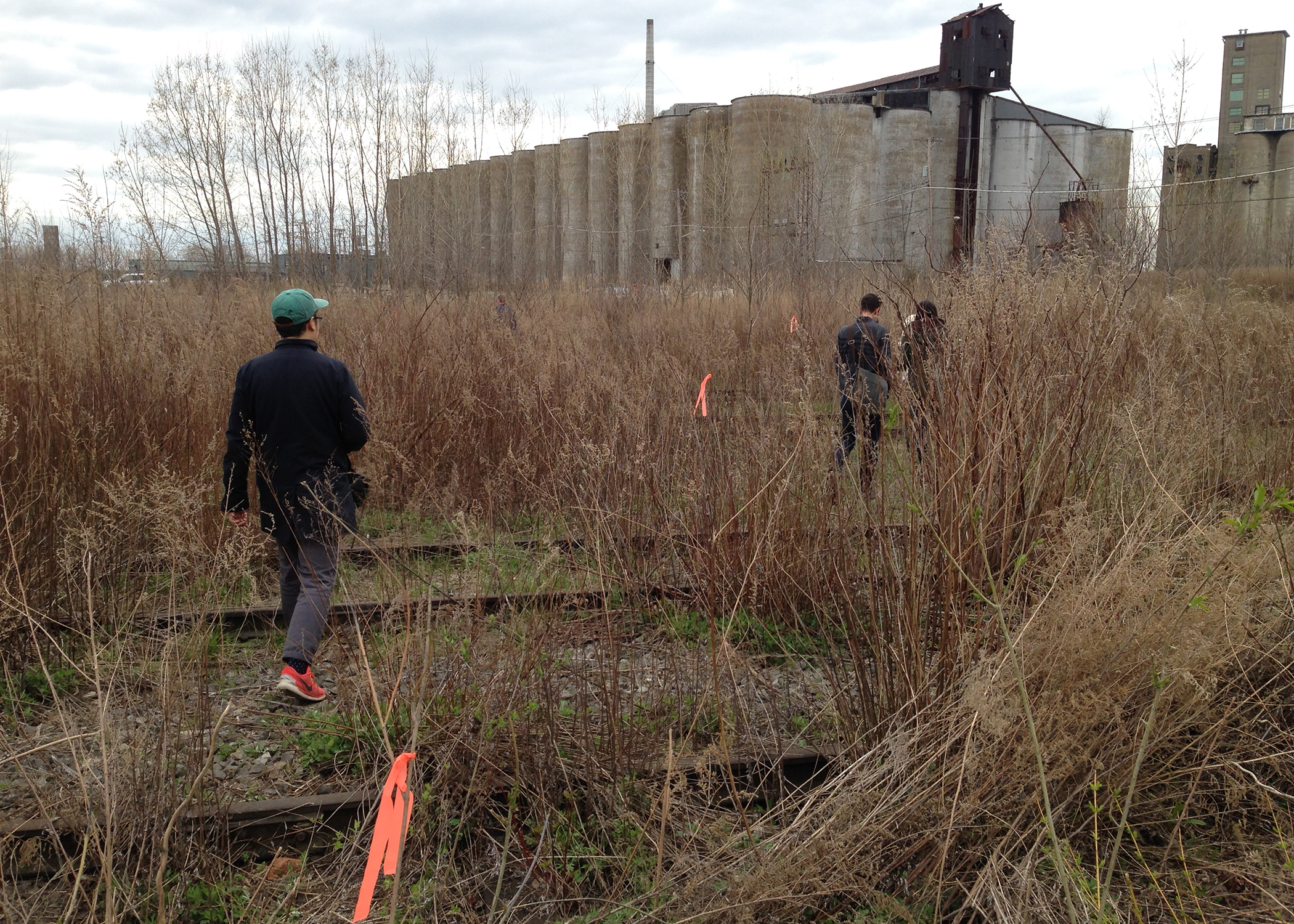 Inward Out: Spontaneous Reverberations
2016

Masters Thesis exhibition
University at Buffalo, New York
Department of Art

Exhibited on April 30th 2016 at Silo City in Buffalo, NY
Sponsored by the Techné Institute with a generous grant.

Inward Out: Spontaneous Reverberations is an interactive sound and light display in an empty grain silo, a guided walk through a railway field choked with vegetation, and a culminating encounter at the oldest cottonwood tree on the property which is connected back to the silo by a tin­can telephone. This experiential artwork envelopes the audience in a series of sensorial engagements that shed light on how our social actions are entangled with an ecological network of spontaneous plants.

You are welcome to read the written part of my thesis here.

The technology portion of the the project utilized two Arduino microprocessors, an accelerometer, XBee radio transmitters, a 4-switch relay for the halogen flood lights, and a subwoofer.