BELLARMINE UNIVERSITY


Digital Foundations, Spring 2020 & Fall 2019
Illustrator Project - Designing for a client. Students were split into 3 groups and assigned a client to design a pitch. One student from each group was awarded the job after the pitch. The students also played the roles of the clients. The three groups include designing utility covers for a city, logos for a sidewalk pavement company, and watershed signage for an environmental non-profit.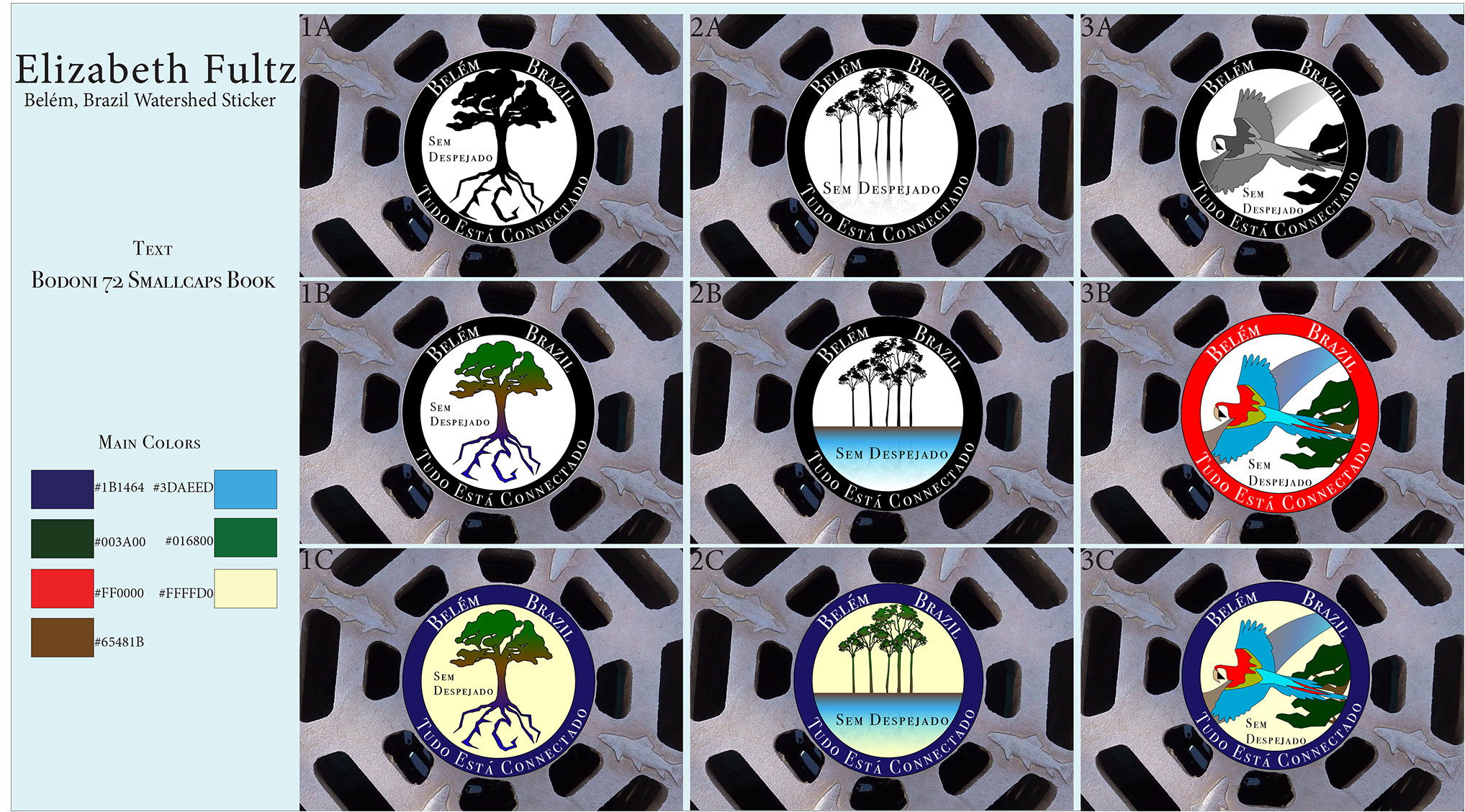 PhotoShop Project - Creating a photography series of composited images. Themes varied but often include our digital landscape, spectulative futures, and multiple realities.

Processing Project - Creative Coding. The students learned a Java-based coding language and created programs that included visuals, sound, and interactivity. They were encouraged to be creative about how their classmates would interact with their programs.


here, students are playing a game-like program on their own computers
here, students are following a code-based scavenger hunt

Premiere Pro Project - Digital Storytelling. For this project, the students could combine video, sound, still images, vector graphics, digital drawings, animation, typography and more to tell a true and personal story.




Video Art, Spring 2020, Fall 2019 & 2017
Soundscape - students had to record and edit a soundscape first, then add visuals to it.




How To projects

#IamPublicArt - VR and light installation at New Albany, IN Riverfront for public art event. Students created the VR project as one group, then each individually created a short video with documentation from the event.



Character/Setting, A/B Roll - AKA Show Don't Tell





Short Film or Documentary





3D Design, Fall 2019 & 2017
Blind Contour 2D to 3D Translation - metal wire


Cardboard Chair Design
Sculpture: Time & Context, Spring 2017
Public Art Proposals

Psychogeographical Mapping - Inspired by the Situationists, the students executed their own Deríve, or wandering, wrote a reflection on their experience, and then created a sculptural mapping of the walk, focusing on the senses.



2D Design, Fall 2016
Sidewalk Chalk Instructions - inspired by Sol LeWitt Wall Drawings, students wrote instructions, traded and executed another student's project

Shoe Design by the Decade - Students went to see a sneaker exhibition at a local museum and then were given a decade to research and blank white canvas sneakers. They designed their shoes to have a name, brand, a related theme styled to their era if research.



Social Quilt - Inspired by Judy Chicago's International Honor Quilt, currently housed at the University of Louisville, the students had a chance to view the quilts and then design their own quilt triangle based on a social issue of their choice.


Student Work